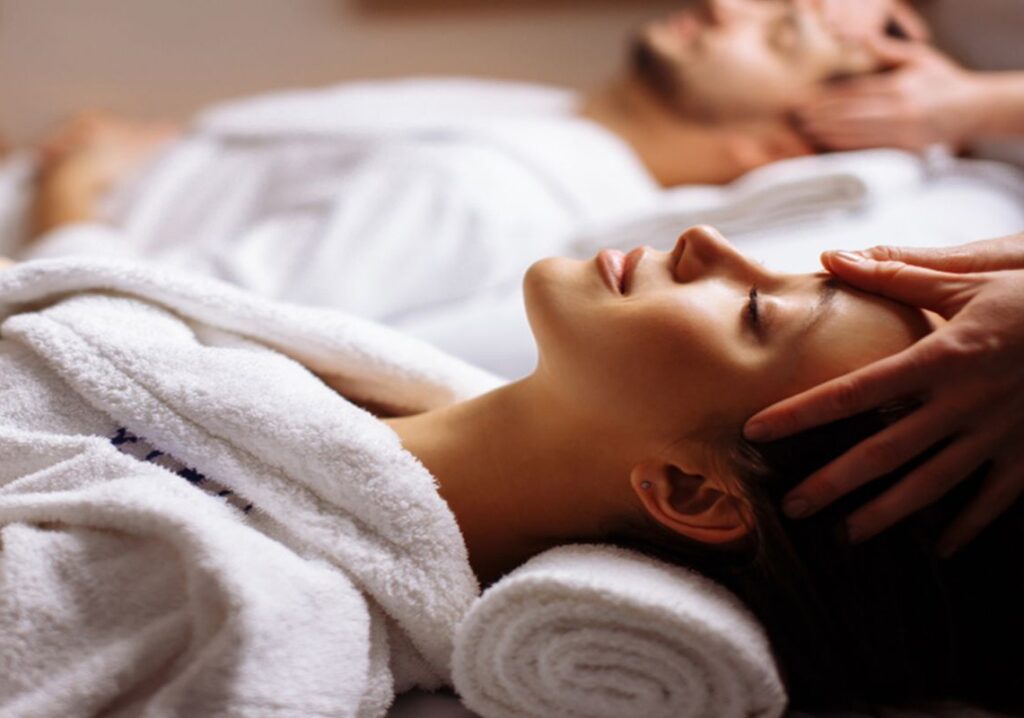 Signature Facial $85.00
60 Minute Service with a 10 Minute Consultation
The signature facial is a signature service that is fully customizable to the client's skincare goals and needs. All signature facials will include:
An in-depth consultation to discuss your skincare concerns and goals
A double cleanse to deeply cleanse the skin
pH adjusters to balance skin tone
Steam and exfoliation to improve skin tone and cleanse away impurities
Massage techniques for the face and décolleté neckline to tone muscles and promote blood circulation
Moisturizers, serums and ampoules to treat skin concerns and hydrate the skin
Masques to promote moisture, add vitamins and nutrients to the skin
An application of SPF for protection against UVA/UVB
Advanced Modalities That May Be Included With Your Signature Facial
depending on skin care goals and concerns
Viennese with High Frequency – This technique is relaxing and healing, and it offers both hydrating and anti-aging benefits to dry, lackluster, premature aging skin.
Shiatsu Facial Massage Techniques – This technique stimulates all meridian points, enhances blood flow, improves skin tone, relaxes facial and eye muscles, and relieves eyestrain and neck stiffness.
European Facial Massage Techniques – This technique assists in removing impurities, improves skin tone, enhances blood flow, reduces tension in the muscles of the face and neck, stimulates cell renewal, and helps tone muscles to reduce fine lines and wrinkles.
Biodynamic Lymphatic Drainage – This technique results in a reduction in swelling, puffiness, dark circles under the eyes, a brighter complexion, expedited healing of blemishes and a general sense of well being and peacefulness.
Ultrasonic Spatula – Choice method for gentle extractions, techniques using this device also deep cleanses the skin, improves skin texture and tone, and is beneficial in pushing serums deeper into the layers of the skin.
Stainless Steel Cryo Ice Globes – Techniques using this device can assist in reducing redness after waxing and extractions, stimulates blood circulation and oxygenates skin, reduces puffy eyes and swelling, tones facial muscles, and soothes skin.
Low-Frequency Ultrasound – Techniques using this device can stimulate collagen production and muscle tone, strengthens, lifts, and plumps the skin. Ultrasound generated by the center pad measures at 90,000 waves per second (90 kHz), and stimulates the skin with only a slight warming effect. This process is completely non-invasive and promotes movement between inner and outer cells and increases fibroblast activity and collagen formation.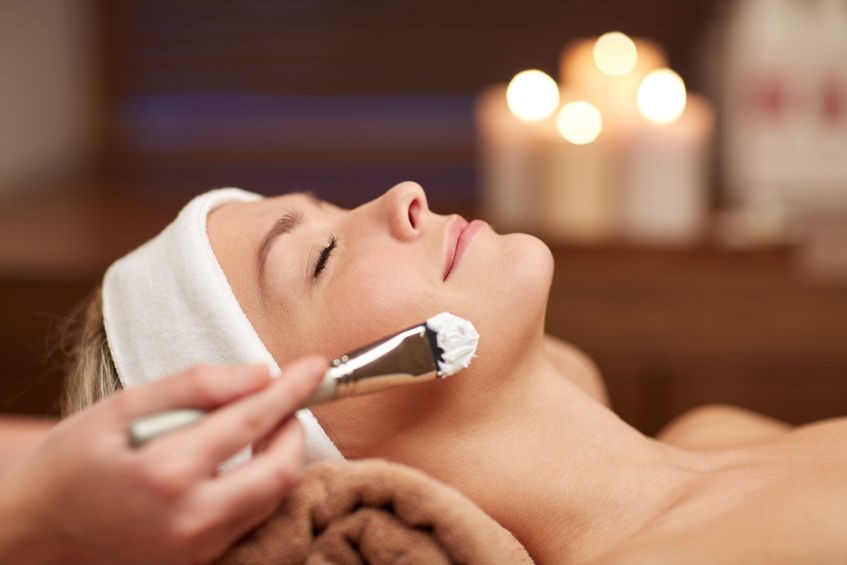 Modalities That Can Be Added To Your Signature Facial
Jelly Mask (refined alginate masks) $20.00 – This add on service is applied to the skin, sealing into the contours of the face and neck, driving ingredients deep into the skin and décolleté neckline. Depending on your skincare goals and needs a mask type will be chosen to compliment your signature facial. Please add 20 minutes onto service time
Paraffin Alternative Mask (Collagen or Sensitive Skin Formula) $20.00 – This add on service is not only moisturizing but also known to soothe facial muscles and reduce tension which helps reduce and prevent wrinkles. Please add 20 minutes onto service time
Dermaplane Treatment $35.00 – This service is applied for immediate results in cell turnover and improved skin tone. Dermaplane treatments remove vellus hairs and provide a flawless makeup application. Please add 20 minutes onto service
Pomegranate & Fig Hand Renewal Treatment $12.00 – Designed for dry, dehydrated hands; this service starts with a pomegranate & fig skin polisher to gently exfoliate your hands. A layer of antioxidant grapeseed oil is then massaged into the hands before a decadent layer of deep dermal transforming wrap is applied and penetrated deep into the dermal layer of the skin using warm herbal mitts. The service finishes with a pomegranate & fig moisturizer leaving hands soft, supple and deeply hydrated. Please add 20 minutes onto service
Green Tea & Aloe Hand Treatment $16.00 – This hand treatment uses a unique plant-based emollient to treat dry, dehydrated hands. A green tea and aloe plant emollient is applied and penetrated deep into the dermal layer of the skin using warm herbal mitts. A hand massage is then provided to further push the emollient and hydration into the skin. The service finishes with a refreshing and soothing aloe-based finishing spray to remove excess oils, seal in moisture and leave the skin smooth and supple. Please add 20 minutes onto service
Contraindications:
Colds, Cold Sores, and Warts caused by viruses
Impetigo, Boils and Conjunctivitis caused by bacterial infections
Ringworm, Blepharitis caused by fungal infections
Broken Bones
Unstable Blood Pressure or Blood Sugar
Broken Skin or Rashes
Diabetic patients with Vascular Disease or Circulation Problems
Hypertension or Varicose Veins
Active Cancer, Chemotherapy, Radiotherapy, or High Dose Corticosteroid Treatment
Contraindications That Could Restrict Service:
Dermatitis, Eczema, Psoriasis, or Inflamed Rosacea
Recent Scar Tissue (less than 6 months old)
Cuts, Abrasions, Broken Skin or Swelling
Grades 3 or 4 Acne
Broken Capillaries or Veins
Recent Sunburn
Post Care:
For 8 Hours Avoid Makeup
For 12 Hours, Avoid Heat Treatments
For 12 Hours, Avoid Highly Perfumed Products
For 24 Hours, Avoid Facial Waxing
Regular use of home care products as prescribed